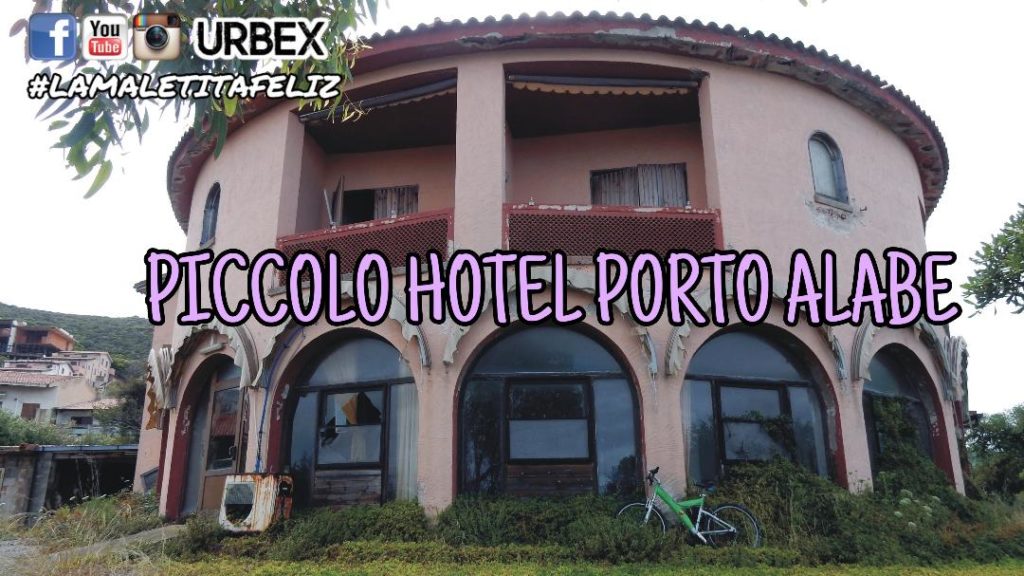 Piccolo Hotel Porto Alabe
The Piccolo Hotel Porto Alabe is an abandoned hotel located in the province of Oristano. Its name seems to be a tongue twister and I admit to having had some difficulty pronouncing it correctly.
But now let's find out more about this urbex destination.
Piccolo Hotel Porto Alabe History
Unfortunately I couldn't find much information about this abandoned hotel, I only know that it was a 3-star hotel.
Its external surface, between parking lots and green areas, covers about 1500 square meters.
When this hotel was still open there was a congress hall, a restaurant and a tennis court.
The writings and signs in different languages ​​suggest that the structure had international clients, especially French and German.
I think it failed because of the difficult position to reach, since it is necessary to take a road full of curves.
In addition, this locality lacks many basic services.
On 12 September 2018 there was an auction for 781 thousand Euros, which was deserted.
Apparently no one is interested in recovering this small receptive gem.
Recommendations
To reach the Piccolo Hotel Porto Alabe you need to take a road full of curves, so be very careful while driving.
Entry is simple and open.
Link
English subtitles available
Photos
If you wanna give a look to my pics click here
Social Networks
Facebook Group URBEX 4 PASSION