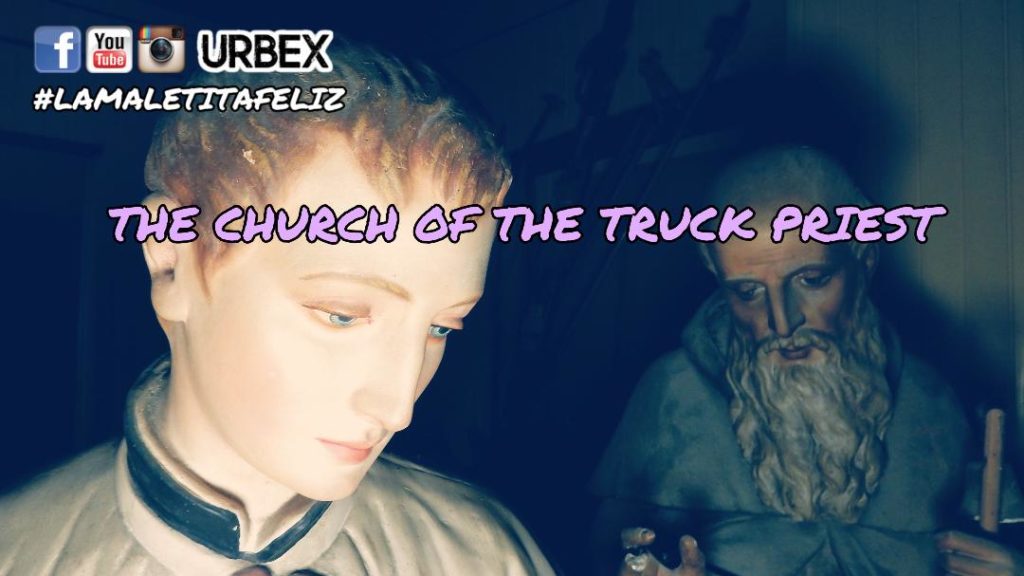 When I went to explore this abandoned church, I would not have imagined that in this place lived a priest involved in one of the most gruesome case of Italian crime report in the 90s.
The Church of The Truck Priest
Outside the church there's a plaque dedicated to Don Govoni, a priest who carried out the profession of truck driver so as not to burden his family when he was young.
In the urbex environment this church became famous because of the presence of many statues representing various saints, but many don't know (or have preferred to ignore) that here celebrated the holy masses Don Giorgio Govoni.
Don Govoni was a priest who in the 90s ended up swept away by a hurricane of scandals and false accusations of rape, violence, beatings, pedophilia and Satanism.
All these lies made him die of heartbreak on May 19, 2000 and the community, which has always believed in its innocence, every 19th of the month dedicates him a commemorative mass.
The History of Don Govoni
Don Govoni helped two spouses who were taken away the four children and the pregnant wife of the fifth was forced to emigrate to France to avoid being taken away too.
This brave priest has always supported these two people by going to find the man in jail, finding him a lawyer and hosting his wife in his parish.
Don Giorgio was also accused of rapes and pedophilia, so much so that he was seized and analyzed the computer to find compromising material, but without success.
Later it was also discovered that he was sexual impotent and therefore unable to carry out the actions he was accused by the prosecutor's office.
This terrible story ruined the lives of several people and sparked so much media hype as to push Pablo Trincia to shoot a reportage to bets.
I will certainly investigate why this story has really fascinated me and in this case the horror has become reality.
Recommendations
The entrance to the Church of the Priest Truck driver is really always: just pass a small wall and enter through an open door.
Since there was an earthquake, pay close attention to the building, especially upstairs where the floor collapsed in some points.
Link
English subtitles available
Photos
If you wanna give a look to my pics click here 
Social Networks
Facebook Group URBEX 4 PASSION