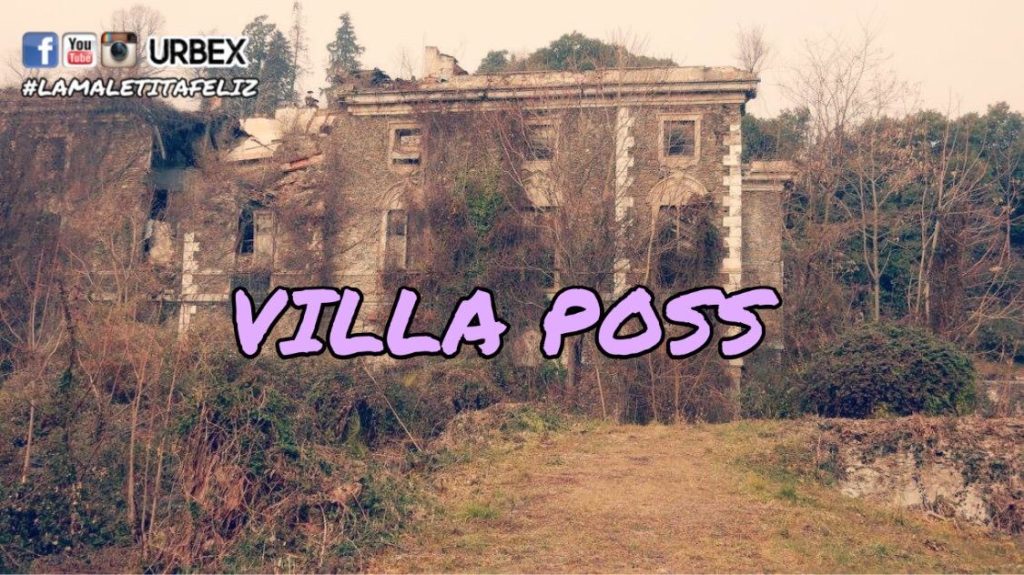 Hello! In this exploration I take you to Villa Poss, an abandoned villa in an advanced state of decay.
Story of Villa Poss
Villa Poss was the most famous villa of the Lago Maggiore, seeing its beauty still visible from its walls and the remains of the decorations inside, but also from the size of the garden.
It was also called "Villa Of The Tower" because it was built around the end of 700 around a medieval tower (now no longer existing as collapsed together with much of the building).
It was inhabited until the mid-900 and had several owners including Giuseppe Prima (Napoleonic minister), a Polish prince and then end up in the hands of Alessandro Poss, an architect from Trentino who gave name to this villa.
Making its way through the rubble you immediately understand that this house has always been stately, both for the grandeur and for the furnishings left inside.
The large master staircase (now impractical) is flanked by colorful marble decorations embedded within the wall and some windows still have the curtains of the time.
Collapse and Redevelopment Projects
In addition to the vandals and a hurricane of 2012 that strongly damaged the villa, Villa Poss was also the victim of thieves who took away several elements, including the tiles of a bathroom meticulously detaching them from the wall and floor.
Years ago, redevelopment projects were also presented, including the establishment of a luxury hotel, but given the state of collapse it is well understood that it was not successful … a pity because, even if it would not have been accessible to many people, the beauty of this abandoned treasure would be safeguarded, which will not exist in a short time if not in the memory of some article like this and among the inhabitants in the neighborhood.
The depandance that shows visible signs of renovation is much better reduced, but only the ground floor can be visited because the stairs to the upper floors have been removed.
Recommendations
If you wanna come into Villa Poss you have to climb over a gate and pay close attention during the exploration because the house is really unsafe.
Links
No English subtitles
Photos
If you wanna give a look to my pics click here
Social Networks
Facebook Group URBEX 4 PASSION