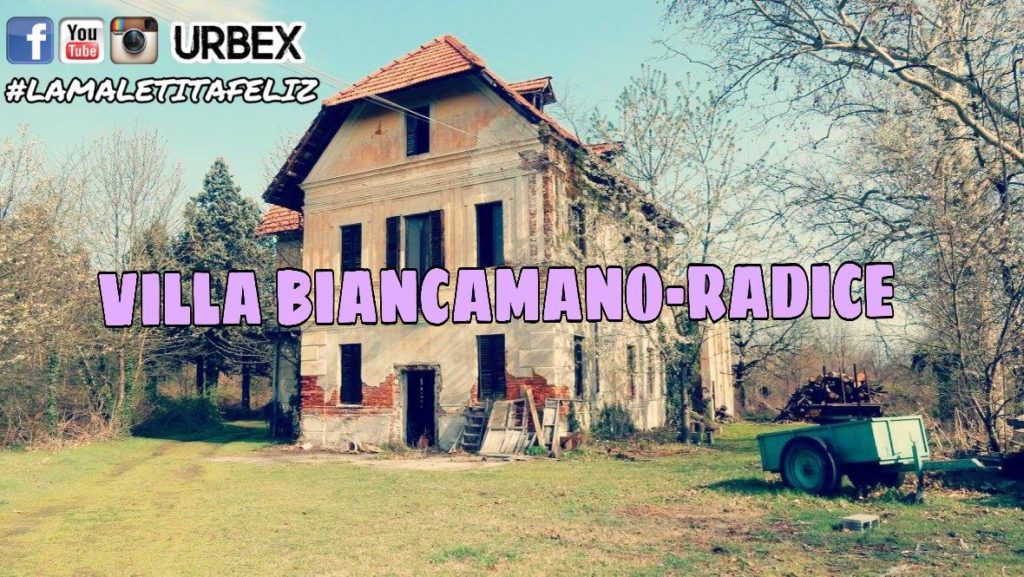 Hello! In this exploration I will take you to Villa Biancamano-Radice, a few minutes from the Mafia Villa.
Story of Villa Biancamano-Radice
Villa Biancamano-Radice was built between the late eighteenth and early nineteenth centuries.
A farmer who lives near this house and who is using the villa as a wood store told me the story of this house.
The villa was the summer residence of the Countess Biancamano (Counts of Savoy), but around 1820 the house was sold to Count Gerolamo Radice who from Bovisio Masciago went here to breathe the fresh air of Ticino.
Until the 20s of the twentieth century it remained in the hands of the Count's heirs, but then it was sold or sold to the peasants.
Currently it's a wood deposit and is in an advanced state of decay, not so much for the vandals as for negligence on the part of the farmers who have more thought of using it as a warehouse, ignoring its great historical value.
I see the recovery of this villa really difficult, because the community completely ignores it and I do not think anyone wants to support the huge redevelopment costs.
Villa Biancamano-Radice
Unfortunately it's impossibile to explore the upper floors because of the advanced state of decay (embarked floors, collapsible roofs, etc), but from the little I could see and photograph the villa was richly decorated and had a curious detail: to access the upper floors there was not a staircase but a bridge between the smaller house (probably where the servants lived) and the owner.
Recommendations
To access the villa just climb over a small wall and walk a tree-lined path.
I strongly advise you not to explore the upper floors because they are really dangerous.
If you have time I suggest you to explore the nearby Mafia Villa, whose conditions are much better.
Link
No English subtitles available
Photos
In you wanna give a look to my pictures click here 
Social Networks
Facebook Group URBEX 4 PASSION