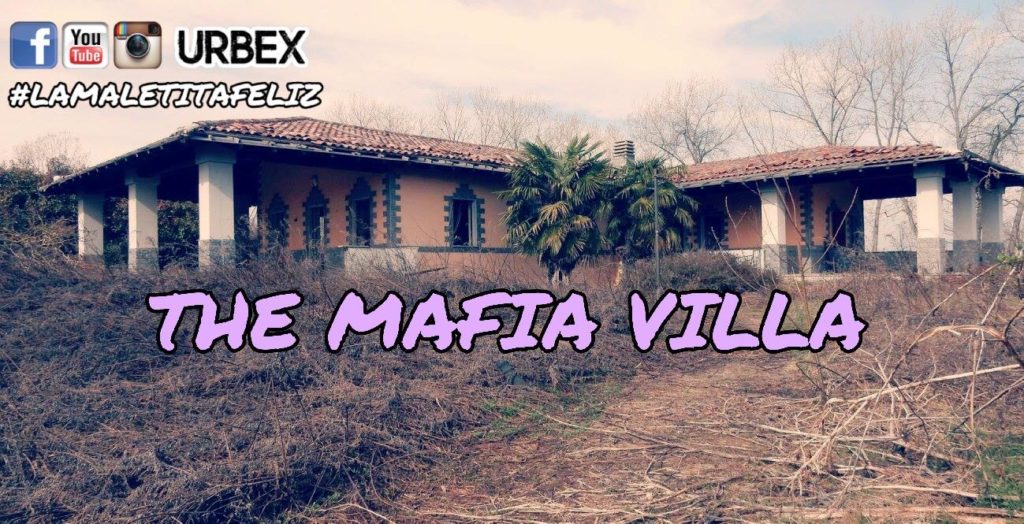 The Mafia Villa is a bunker-villa belonging to a boss, now in prison with his son for international drug trafficking.
Story of the Mafia Villa
From the news found on the net it is known that they shuttled between this bunker-villa (Italian drug headquarters) and Santo Domingo, where they were in contact with several South American drug traffickers.
They were also used to carrying real cocaine nappies like underwear.
Even though the villa is currently in a state of neglect and all the furniture has been taken outside, it is still clear how beautiful and refined it is.
One thing that immediately catches the eye is the large quantity of refrigerators and freezers : in my opinion they made a large supply of food so as not to remain without when they had to remain barricaded at home. We must always remember that they were criminals constantly under the control of the police.
On the ground floor, also equipped with a fake window, lodged the henchmen attached to the guard, while downstairs lived the boss with his family: we found many personal belongings of young girls (probably his daughters or grandchildren) but also a wide assortment of porn VHS.
Each window was also equipped with railings and there were several guard dogs, noted by the presence of small cages where they were lodged.
On the back there is also a sort of car cemetery, most likely stolen in order to commit criminal acts such as theft or robbery.
When the boss and his son were arrested, they had 150,000 Euros in cash at home, which were naturally seized.
It's seized and for sale but apparently found no buyer.
Reccomendations
Entering The Mafia Villa is really very simple, as the gate has been broken. Since the area is isolated you can park the car directly in the garden.
Link
Photos
If you wanna check my pics of The Mafia Villa click here
Social Networks
Facebook Group URBEX 4 PASSION