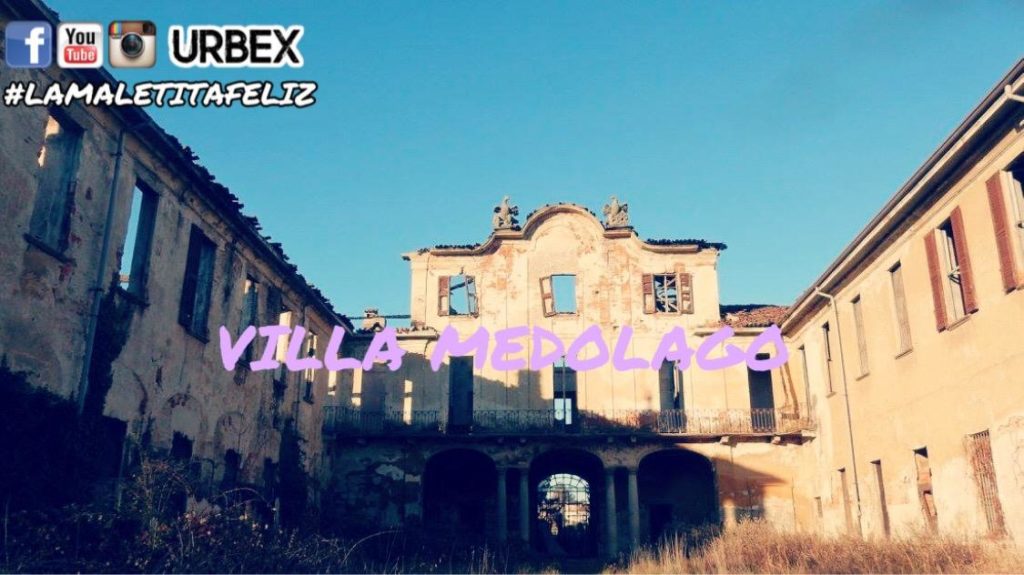 Hi! In this exploration, I and the Pink Fluffy Unicorn will take you to Villa Medolago, an eighteenth-century villa in Limbiate burnt in January 2017.
The address is Piazzetta delle Mimose 3 Limbiate (Google coordinates 45.602739, 9.120197) and its entire name is Villa Molinari Rasini Medolago.
One of the first things that attracts attention are the two eagles with mill wheels, symbol of the Molinari family who financed the construction of this impressive U-shaped building.
Story of Villa Medolago
Villa Medolago was built between 1760 and 1764 and was richly decorated with frescoes and valuable architectural elements signed by Giuseppe Bianchi (one of the best Lombard artists of the 18th century).
In 2008 the villa was purchased by De Angeli Frua SPA, whose owners were Armando Verdiglione and his wife, who presented a redevelopment project to turn it into a luxury hotel, inspired by the nearby Villa Borromeo in Senago.
The Municipality of Limbiate gladly accepted the project, which was however withdrawn in 2014 due to the bankruptcy of the company, which did not pay a full 540 thousand euros in taxes.
In January 2017 the villa was hit by a fire (it is not clear if it was malicious or not), which destroyed the upper floors and even the strong smell of burning is still felt.
Recommendations
You can access from the back and the entrance is really very easy, but pay attention to the upper floors because they are rather unsafe due to the burning.
Link
Photos
If you wanna watch my pics out click here
Social Networks
Facebook Group URBEX 4 PASSION