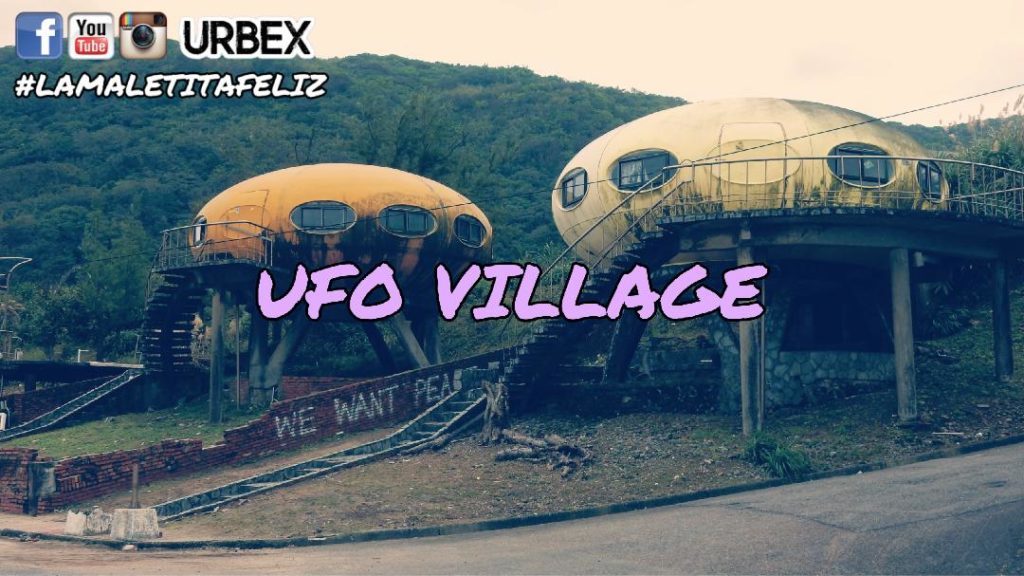 If you are in Taipei and you want to visit an unusual place, I suggest you to explore one of the most famous abandoned places in the world: the Ufo Village-Futuro Houses.
Ufo Village-Futuro Houses
The Ufo Village is known by the locals as Futuro Houses, the houses of the future because of their futuristic form.
It is a group of prefabricated houses studied as a holiday resort in front of the sea and are divided into:
Futuros: these are the buildings in the shape of a flying saucer;
Venturos: these are rectangular buildings.
There were also some houses on two floors, but they were demolished.
Story of the Ufo Village-Futuro Houses
Ufo Village-Futuro Houses was built in 1978 by a project by a Finnish architect named Matti Suuronen.
These unusual homes were mostly sold to American soldiers who were on a mission to East Asia, but the project was never completed.
It was abandoned becaus of some losses of investments  and of many suicides and car accidents occurred during its construction.
A very famous legend tells that under the Ufo Village there was a cemetery that housed over 70 thousand bodies of Dutch soldiers, dig up to make room for the houses.
For this reason, no company wants to continue with the dismantling of the buildings left standing.
The Ufo Village-Futuro Houses Today
Although on many sites and web pages it is written that the Ufo Village has been demolished, it's not absolutely true.
It should have been dismantled in 2008, but many buildings still exist, indeed some are inhabited or used as storage for surfboards and other items.
Others have been demolished or razed to the ground by typhoons.
I can confirm what I write because during my exploration I even saw a postman delivering mail to one of the inhabitants.
How to get to Ufo Village
Getting to Ufo Village is very easy: from Taipei Main Station (Taipei Central Station) take the 1815 bus and get off at 翡翠 灣 (Emerald Bay) stop.
It's the first one of Yehliu Geopark, indeed to make it even easier, I'll take pictures of you, so you can't make mistakes: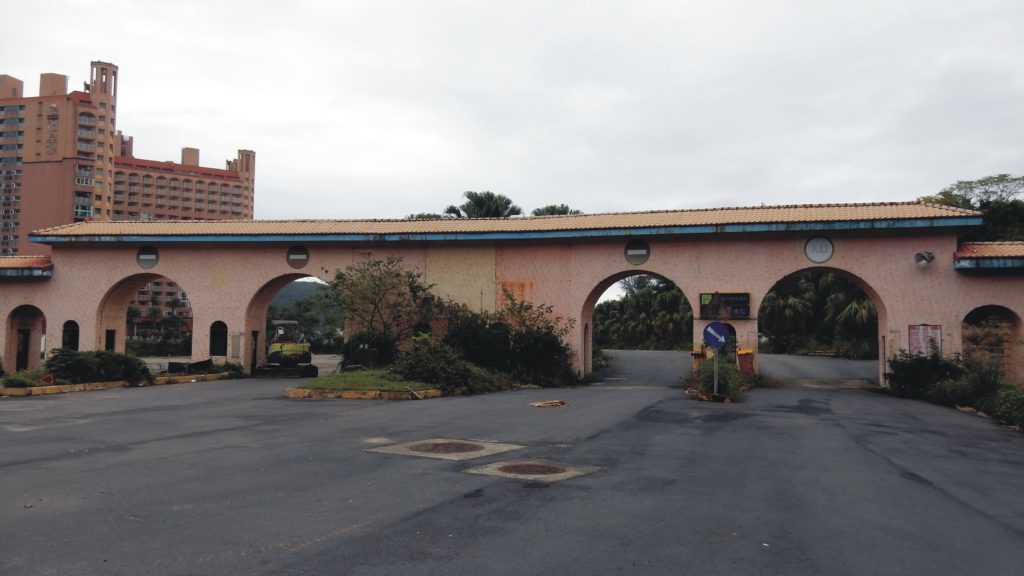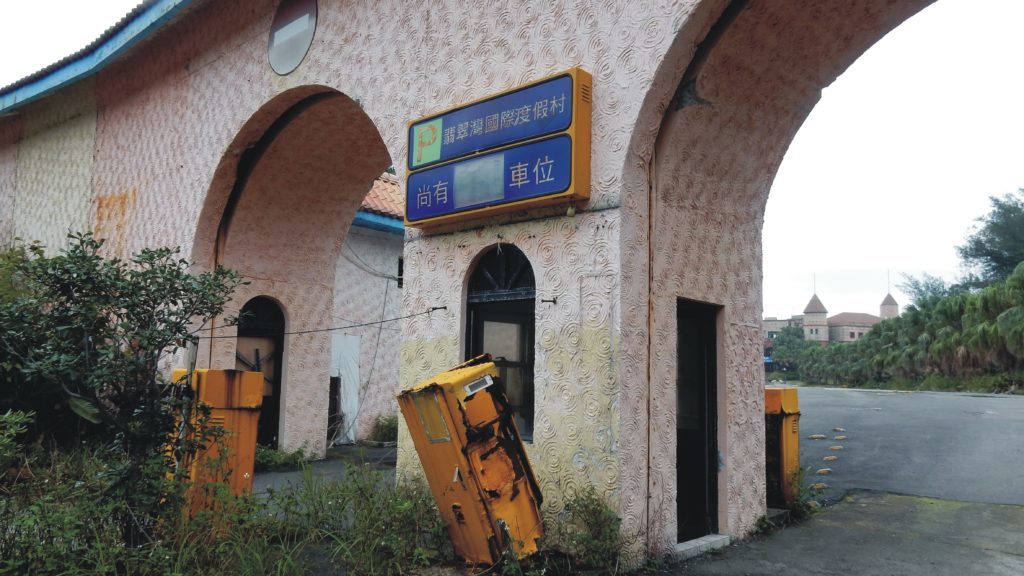 Once you get off the bus, cross these arcades and continue for a bunch of meters, until you see the flying saucers and an abandoned castle-shaped hotel, the Pacific Green Bay Resort.
In that place I didn't manage to get in because all the accesses were closed.
To go back you have to cross the road because the bus stop for Taipei Main Station is on the opposite side and the bus comes from the hill. Remember that to make it stop you have to raise your arm, otherwise the driver doesn't stop.
Recommendations
The UFO Village-Venturo Houses area is extremely quiet, but as I wrote before some buildings are inhabited, so avoid to be intrusive and be respectful to the occupants.
Since the interior of the buildings are rather yielding, pay the attention and if you go with someone, don't come in all together.
If you want your photos or videos to look more creepy, I suggest you go on a cloudy day.
Link
English subtitles available
https://youtu.be/Ovf7alTHLAE
Photos
If you wanna see my photo gallery click here
Social Networks
Facebook Group URBEX 4 PASSION