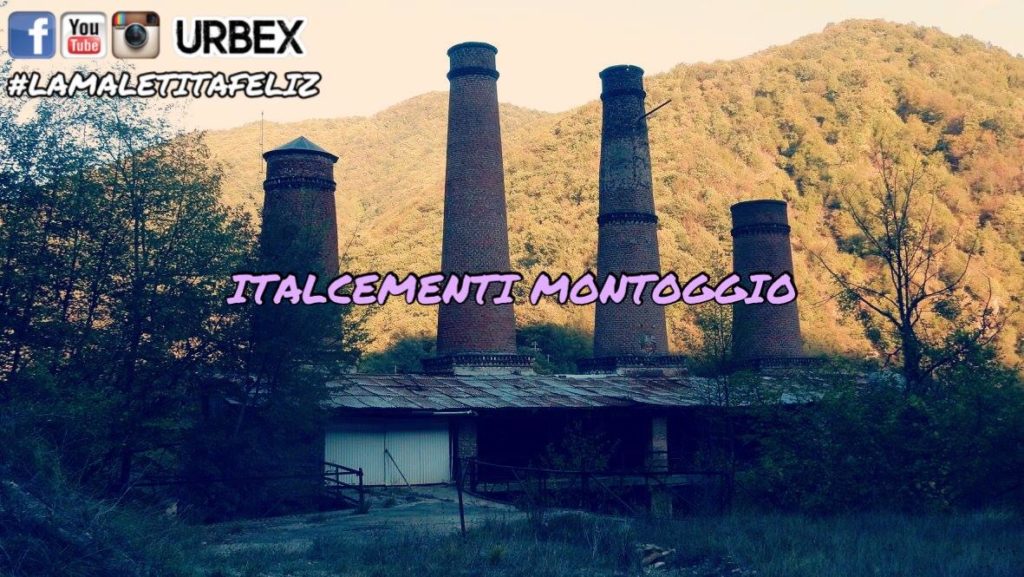 Hi! In this urban exploration me, Stefano and The Pink Fluffy Unicorn will take you to Italcementi in Montoggio, a great example of industrial archeology.
From outside it looked it seemed the usual little building left insignificant, but starting to explore it we realized that it had given us many surprises, because full of underground and labyrinthine floors.
Story of Italcementi in Montoggio
The Italcementi in Montoggio is one of several Italian Italcementi offices closed over the years, so much so that this colossus has gone from 17 to 9.
However, the company is present all over the world with 53 cement factories. The aforesaid company was founded in 1864 in Scanzo (BG) by Giuseppe Piccinelli and was responsible for the production of hydraulic lime and cement.
The latter spread very quickly, so much so that it was used for several works such as the bridge over the Adda, the S. Lucia station in Venzia, the Pirelli skyscraper in Milan and the Suez Canal in Egypt.
At the beginning of the 20th century the company passed into the hands of the Pesenti brothers, in the 20s it had 12 cement plants, over 1500 employees and 5 years later it was listed on the stock exchange.
In 1992 it assumed a global dimension with the acquisition of Ciment Francais, while in 2016 it started to be part of Heidelberg Cement Group.
Other major recent works were the transparent concrete pavilion for the Italian pavilion at the Shanghai Expo in 2010 and the Palazzo Italia of Expo 2015.
Recommendations
The entrance of the Italcementi in Montoggio is not very easy (here I could understand that urbexing in Liguria is very hard, because I had to climb every places I explored in this region), but it totally worths.
You have the guarantee from a person that doesn't love industrial archeology so much
You can come in climbing a little mountain or passing through a space between a wall and a gate (getting out I got stuck with my boobs).
Link
Photos
If you wanna check my photogallery out click here
Social Networks
Facebook Group URBEX 4 PASSION