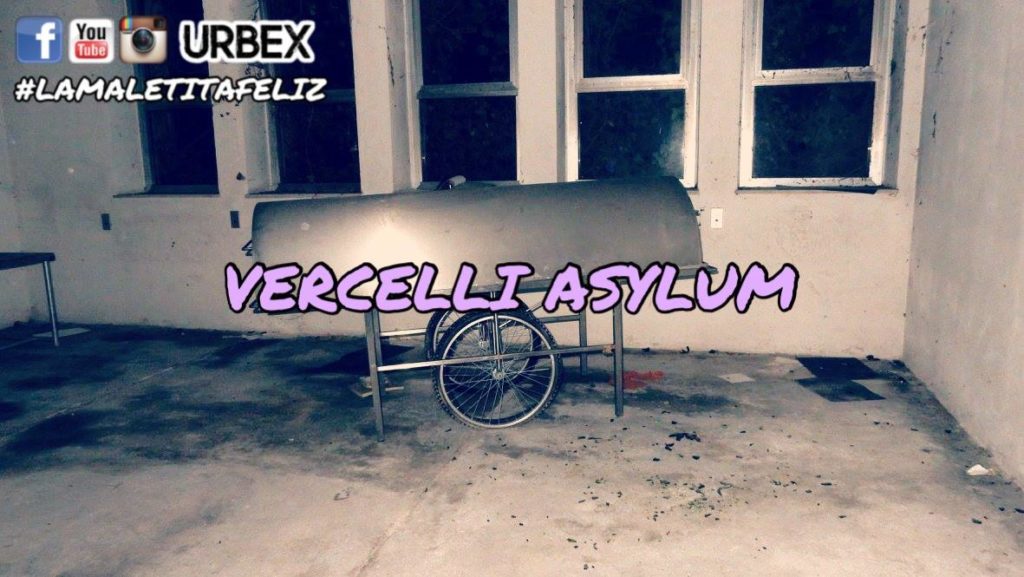 Vercelli Asylum
Hi there! In this urban exploration me and the PEM guys (Patrick, Maurizio e Christian) went to the Vercelli Asylum during the night. It's an old ue but I would like to redo another one, maybe more detailed and recent, since it's a very big structure.
Story of Vercelli Asylum
Vercelli Asylum was built in 1937 and the structure remained open until 1991, when it was abandoned for the opening of the new hospital in Vercelli.
The asylum remained active until 1978, when the Basaglia law imposed its closure.
From that moment on it became a USL office until closing.
This structure was built in 1937 and remained active until 1991, when it was abandoned because it opened the new hospital of Vercelli.
The asylum remained active until 1978, when the Basaglia Law imposed its closure; therefore it became a USL structure until closing.
Structure of Vercelli Asylum
Vercelli Asylum covers an area of ​​125 thousand square meters and consisted of 20 pavilions, a theater and a church.
Although today it is located in the city center, in the past it was located in the suburbs to ensure that "normal" people did not hear the screams of patients.
The only department still active is that occupied by the offices of the ARPA, while all the rest is in the most total degradation, just think of the theater that was almost totally devoured by the flames.
Walking through the different departments, we could not help but notice that they are all symmetrical and equal (or almost).
When the asylum was still active, there were kitchens, rooms, a recreational room for each pavilion, specialized departments, clinics and administrative offices.
Some Macabre Episodes in Vercelli Asylums
Apart from the terrible tortures such as electroshock and other absurd treatments, the former Manicomio di Vercelli was the scene of three macabre events:
1. In May 1945 about 70 fascist prisoners were killed by some partisans. Some were shot, others thrown out of the windows and others still crushed by the heavy wheels of a truck;
2. From 1962 to 1972 the poet Alda Merini was admitted, who underwent an electroshock without anesthesia as a punishment for having rebelled: in fact she had taken the head nurse by the throat to protest against this rather cruel method of treatment;
3. In the 1960s, the hospital director was reported for violent attitudes towards patients and staff.
Recommendations
The entrance in Vercelli Asylum is at the back and must be bypassed.
Since it's very closed to a river, is full of the mosquitoes:  during the exploration I and the other three guys were literally slaughtered by mosquitoes (in fact I apologize if the shots were moved, but I was intent on chasing them away) but it is really worth it.
Link
Photos
If you wanna check my pics put click here
Social Networks
Facebook Group URBEX 4 PASSION