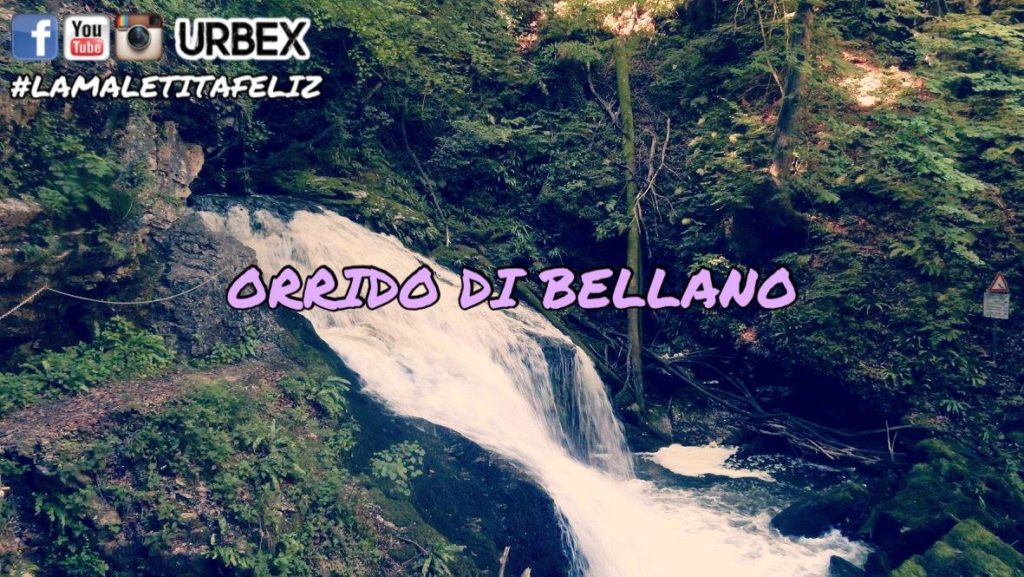 Hi there! This article won't talk about Urbex, but about an inusual turistic attraction called Orrido di Bellano-The Devil's House. The house gives the place some mistery because nobody doesn't know about its story yet.
Orrido di Bellano's Story
The Orrido di Bellano is a natural gorge formed fifteen million years ago where the rushing waters of the Pioverna torrent flow, the power of which feeds two hydroelectric factories, while it was once used to tan leather and iron work.
The particularity of this place is given by the presence of suspended platforms fixed in the rock, which allow you to admire the noisy waters of the stream, but also the rich vegetation that is definitely the owner. If you suffer from vertigo I strongly advise against the visit.
It is also possible to climb up some stairs, from which you can enjoy the magnificent view of Lake Como.
The visit lasts about half an hour, also because the piers have been closed (the Proloco has in mind to have them reopened) and in the evening the whole environment is illuminated by special lights that make it even more impressive.
The Legend of the Orrido di Bellano
There's a legend about the Orrido di Bellano and its hero is Taino, a knight buried in the water of the Pioverna with his huge treasure, protected by a big stone.
The Devil's House
As soon as you come into the Orrido di Bellano, you immediately notice a small tower known as The Devil's House, named after the depictions painted on the façade.
It is a four-storey building connected by a spiral staircase, but at the moment it can not be visited.
It is also rumored that in this building dating back to the 800s there were black masses and feasts extolling the evil one, but the real functions are still unknown.
Opening Time
If you wanna visit the Orrido di Bellano, keep this timetable in mind.
July & August
Everyday 10.00-20.00
June & September
Everyday 10.00-19.00
April, May & October
Weekdays 10.00-13.00 and 15.00-18.00
Saturday and Sunday 10.00-19.00
November, December, January & February
Open only Sat and Sunday 11.00-17.00
March
Open only Sat and Sunday 11.00-18.00
The entrance costs 4 Euro and for groups reservations/information you can call this phone number +39 334-3774966.
Link
Photos
If you wanna check my pics out click here
Social Networks
Gruppo Facebook URBEX 4 PASSION