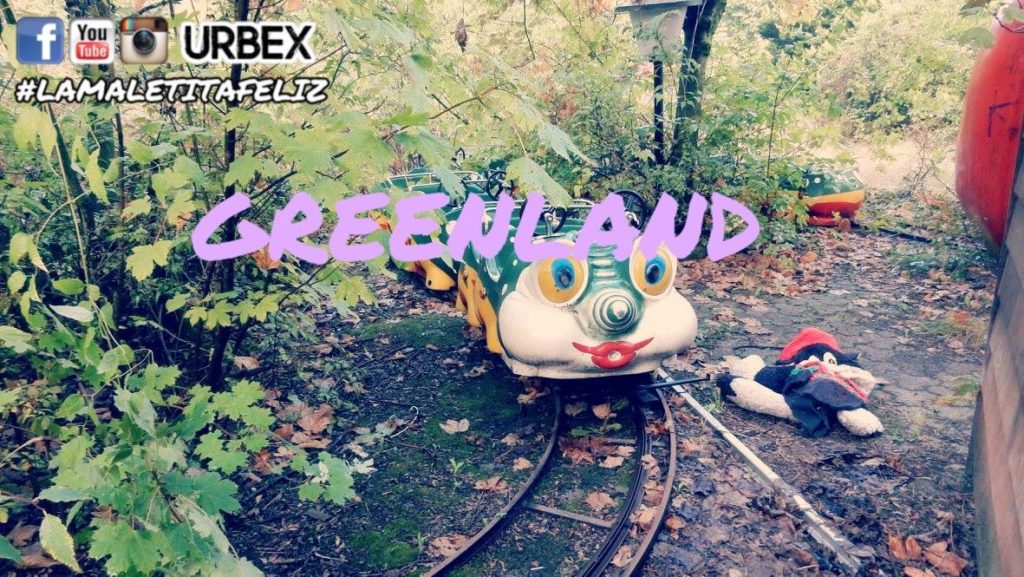 Greenland-Satellite City
People that live in Lombardy cannot forget about Greenland-Satellite City , an amusement park located in Limbiate, a place of fun with friends and relatives.
On YouTube it is also possible to find the old advertisements mounted to the best that always tear a smile and a tear of homesickness for the good old times, because currently this amusement park have remained nothing but the shells of the rides invaded by rust and weeds.
Story of Greenland-Satellite City
Greenland-Satellite City, an amusement park abandoned since 2009 and has been (and is perhaps still) the scene of numerous legal diatribes between the Municipality of Limbiate and the heirs of the carnies.
This amusement park, totally immersed in the Parco delle Groane, was created between 1964 and 1964 by the Commentador Brollo (gave the name to the Brollo village of Solaro) and the carny Simeone Sardena. The first attractions were the pond and the little train that went around the park.
Gardaland was also built concurrently, which unlike Greenland is still open and functioning.
It was closed in 2002 for some irregularities and hygiene reasons, but the biggest problem came in 2009 when the owners were accused of building abuse for the construction of the go kart track.
On this surface of 374 thousand square meters, there are some rides and the remains of the refreshment points. Over there the restaurant Katanga was quite famous, which remained in Greenland until September 2009 (the calendar is still hanging) and then moved to Solaro, remain open for some time and finally close (now there is a Japanese restaurant).
Until recently, Greenland was owned by a company in Reggio Emilia, Groane Srl, which in turn sold it, but now it is nothing but an open-air dump.
Greenland-Satellite City and its Famous Guardians
Much of the urbexers (myself included) has had to do with the legendary guardians of this amusement park, two men from ways far from courteous, ready to drive away badly anyone who tried to cross the gate.
Some guys have even posted a video on YouTube where they clearly understand their "charming" manners.
I think that the sale of this amusement park  has been a great relief for them, because for some months now they have not been paying attention to the constant raids inside it: it was not rare that some people went there with the sole intent of harass them.
Since the video is still on the net you link it at least you can realize:
Greenland-Satellite City Today
I have been able to visit Greenland-Satellite City thanks to the cultural association I Luoghi dell'Abbandono and its president Devis has also allowed me to enter a little earlier from the time of visit to shoot the video without the presence of other visitors.
Currently I do not know what has remained inside, since now it has become an area full of rubbish and people who are not recommended.
Recommendations
I do not know if there is anyone currently guarding the property, but I advise you not to go to Greenland-Satellite City alone. It could be a good exploration if you have a drone because you can take it from above.
Link
Photo Gallery
If you wanna see my photo gallery click here
Social Networks
Facebook Group URBEX 4 PASSION