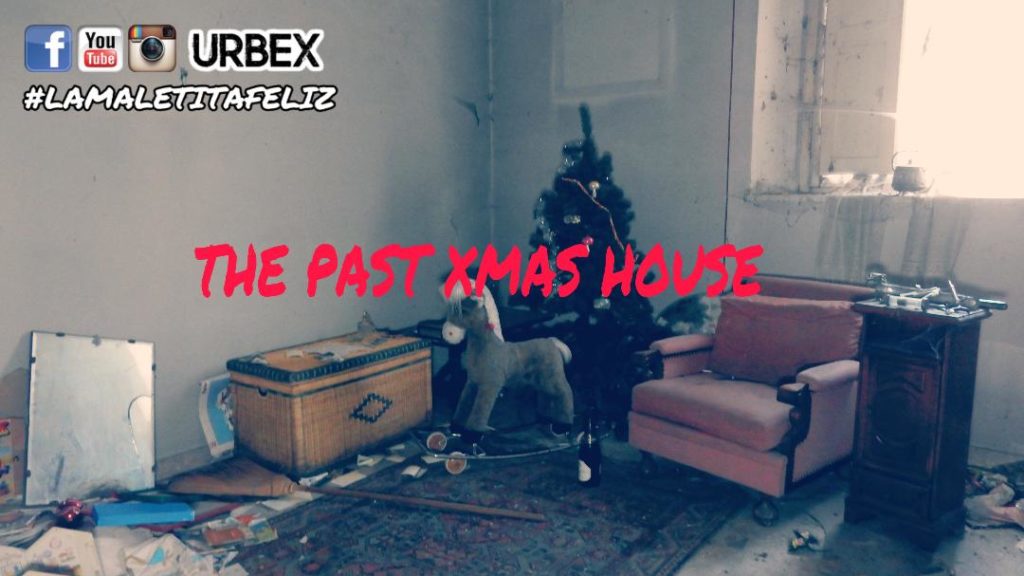 The Past Christmas House
Hello! In this article I will talk about The Past Christmas House, also known as The House of the Artist Doctor, because Christmas presents are still in the living room ready to be opened near a letter for Saint Lucy and because busts and draws are still in the attic. These ones belonges to a veterinarian who made works of art in his spare time.
Story of The Past Christmas House
I know for sure that the Past Christmas House has really been abandoned by two sisters (one of them wrote the letter to Saint Lucy), because they have not been occupied anymore. The reasons may be the high costs of maintenance / restructuring, the presence of a mortgage to be inherited or simple indifference.
You have to come in from the back and you have to cross a thick blanket of brambles and you immediately notice the substantial presence of flies and other insects, which continues up inside.
All the rooms have been ransacked by jackals looking for who knows what to reuse or sell, but what amazed me most is that they left intact the Christmas gifts and the artworks of the vet, as if they were still waiting for the owners to come for them, but probably they have completely forgotten.
The stale smell is really persistent, but the curiosity to explore this house does not care and I went on to shoot videos and photos.
Recommendations
Since The Past Christmas House is in a small town, I suggest you park the car at a safe distance so as not to attract the attention of neighbors and curious.
You have to come in from the back crossing a thick blanket of brambles, so wear suitable boots and long trousers.
If you go in the summer do not forget an anti mosquito repellent, your skin will thank you!
Link
Pictures
If you wanna see my photo gallery click here
Social Networks
Facebook Group URBEX 4 PASSION