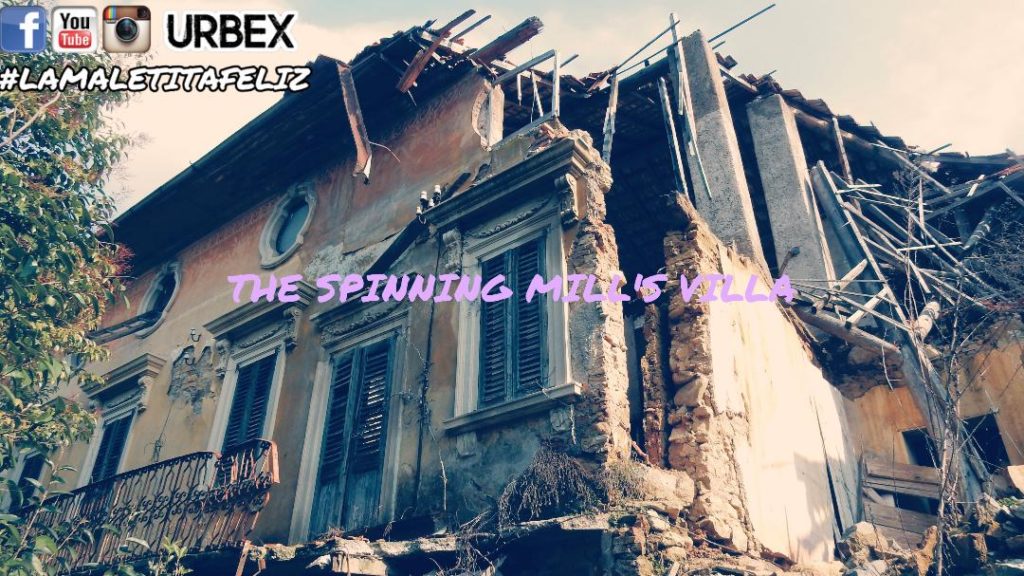 The Spinning Mill's Villa
In a residential area of ​​Bergamo, you will find this villa, once very luxurious but now in an advanced state of degradation, which belonged to the owner of the spinning mill located a few meters away from the house.
Story of The Spinning Mill's Villa
The spinning mill was built in 1902 and then closed its doors in 1978 and be used only as a deposit for tools and work vehicles. When it was open it worked the cocoons produced by silkworms raised in the area.
The cause of the abandonment of the house is not known, but I wonder why so many have been left here family memories.
In this abandoned house you can breathe the atmosphere of a traditional family, very attentive to good taste and to the care of the furnishings, but destined to collapse together with the villa.
The younger members of the family are likely to have moved into more modern homes and appropriate to their needs, leaving the grandparents' house to its destiny of total collapse, which you give the conditions will not be long in coming.
Recommendations
If you wanna come into this villa you need a nice pair of trekking boots and a good dose of agility, since it is necessary to climb over a small gate and pass over a lot of rubble. I also suggest you bring a pair of scissors to cut the brambles that obstruct the passage. If you prefer to avoid them, do not explore this place during the hottest months of the year.
The Spinning Mill's Villa is one of the most dangerous abandoned places I have ever visited and I often did not go inside of the bedrooms because of the collapsing floor. Not far from the house is the spinning mill, but I STRONGLY discourage you from entering because, as far as I know from a very reliable source, there are often the owners.
Link
Pictures
You can see my pics here
Social Networks
Facebook Group URBEX 4 PASSION