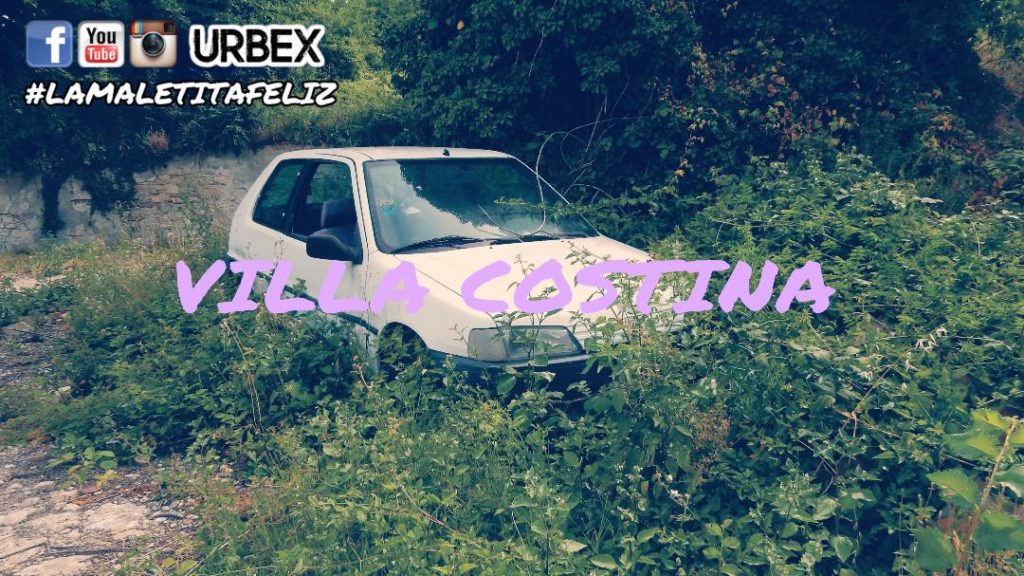 Although the name Villa Costina reminds a succulent barbecue (costina means rib in English), this house has nothing see with summer barbecues.
It is so called because in the past  belonged to the Costas, a well-to-do  family that produced wine and had many servants, who stayed in special apartments.
Story of Villa Costina
The only certain information I have is the period of construction – 1800 – and the fact that the phases of abandonment were three:
1. The collapsed part;
2. The villa;
3. The apartments for the servants (abandoned towards the 90s), where there are wooden floors
still well preserved.
The decline of the house occurred in the late '70s and early' 80s, when the last
descendant of the Costas, a count who bought the title, has so many debts to have
the villa confiscated from a bank, which should still be the current owner.
The bank tried to sell Villa Costina, but without success, because the restructuring costs are definitely high.
About 10 years ago Villa Costina was occupied by homeless people, who
brought and left of objects. They left the house to its destiny in the hills of Pavia.
Structure of Villa Costina
For the area in which it is located, Villa Costina has a pretty large size: it develops
on three floors and from the outside it looks solid, but you can just go upstairs to understand that it is not
absolutely so, since in some rooms the floor has collapsed.
The best preserved part is the one once dedicated to the servants. Outside there is also an old white car … who knows who it belonged to, maybe to Count Costa.
Recommendations
The access to Villa Costina is really very simple, because you do not have to climb anything, but  you should be careful when you go upstairs, because some floors have collapsed.
The building is located in an isolated place, so you can explore it in complete tranquility.
Link
Insights
You can watch the pics here
Social Networks
Gruppo Facebook URBEX 4 PASSION