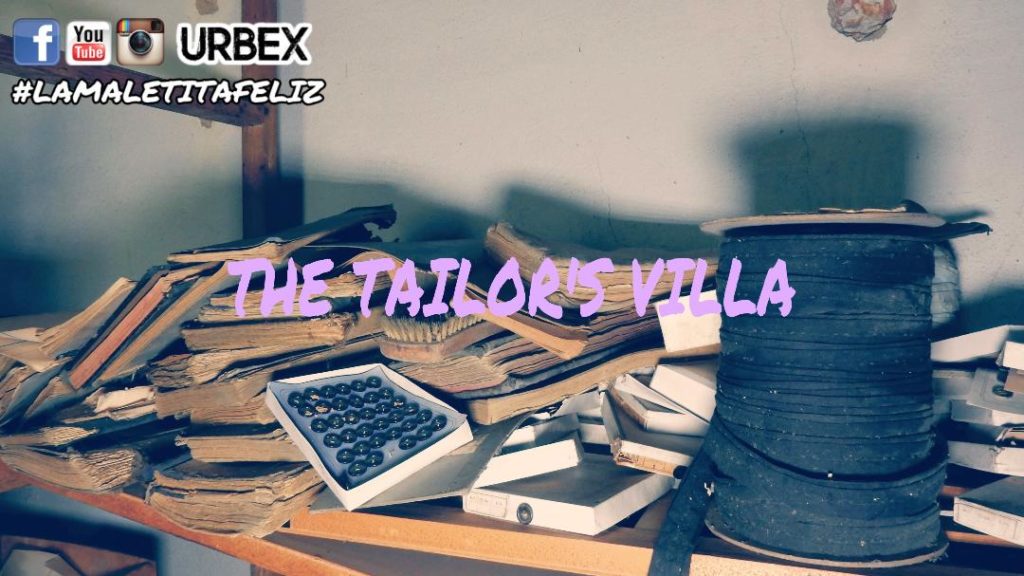 The Villa del Sarto is a dwelling-company scattered in the countryside belonging to a tailor who has been deceased for years, where there is still an infinite number of buttons, lace and trimmings.
The Tailor's Villa
In the middle of a neglected country street full of rubbish, you can find the tailor's villa, belonged to Mr. Giovanni, a tailor who owned two companies in the area, which they sold remnants, sheets, trimmings, buttons, but also custom clothes. Yeah, this tailor was part of that generation that preferred a good custom dress instead of a cheap one, that today you can buy in every shop. It was nice to wear an exclusive garment that made it stand out and distinguished from all the others.
Story of the Tailor's Villa
Unfortunately I couldn't find much information about this tailor, but the few I have me allowed to reconstruct its history briefly: he had a family with at least one child, since I found a notebook with a dictation and some small shoes.
In September 1952, because of the damage caused by the Second World War, he had officially asked the Italian State for compensation in order to carry on with its activity.
In the floors of the upper floors there are scattered leaflets in which he advertised some sales promotions, just as it is currently done with the sales at the end of the season.
Inside of was once the laboratory, there are numerous packs of buttons still intact, now aware that they will no longer be sewn on any garment. Who knows what happened to his heirs … maybe they changed country or business? At the moment I do not know absolutely nothing of them.
Structure of the Tailor's Villa
The Tailor's Villa is composed of the main house and a secondary building closed by a padlock. On the first floor of the main house there is the kitchen and the dining room, now completely turned upside down, while on the upper floors there are bedrooms, warehouses and laboratories.
In some rooms the shelves  collapsed and  the access is really difficult.
In a room there is still a heavy safe and a huge window has formed on a window hive, fortunately no longer inhabited, but if you stop a few seconds to look at the documents and an old color chart, you can clearly hear the insects singing outside.
Recommendations
If you go to this house in the summer, put in your backpack an anti mosquito spray, because there are really many of them. The structure is not at all dangerous, just pay attention only to the collapsed shelves. It is a place of peace and tranquility that will bring you the love of past times.
Link
Insights
You can find the pictures here
Social Networks
Gruppo Facebook URBEX 4 PASSION