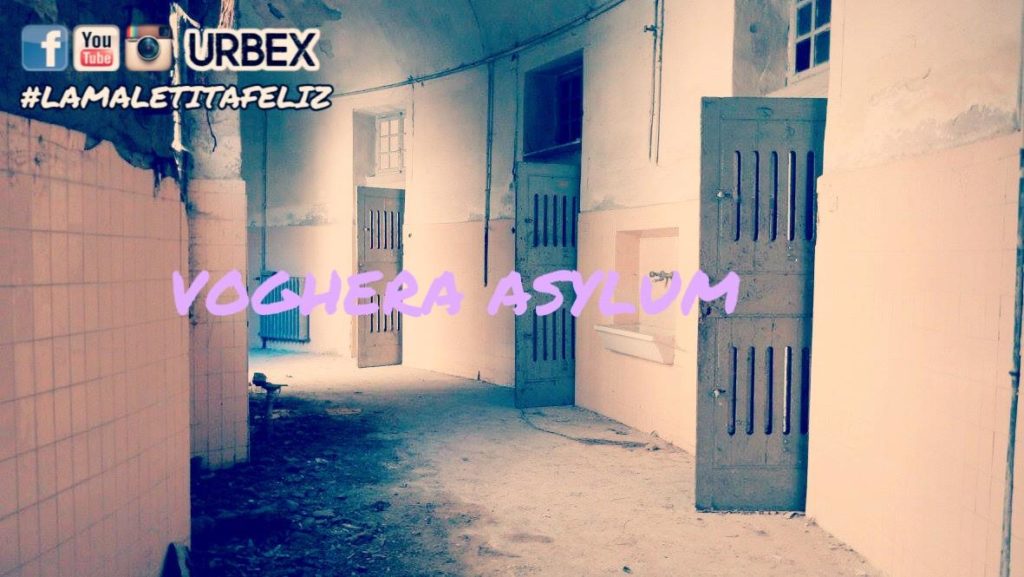 One of my favorite abandoned places is undoubtedly Voghera Asylum, both for the good state of preservation and for the gritty restlessness that he transmits to me every time I step in.
History of Voghera Asylum
This huge complex in neoclassical style was built in 1876 at the behest of Cesare Lombroso, a famous and ruthless alienist with many loathsome theories.
It was called the city painful for its size and because those who entered it very hardly would come out alive.
Counted thousands of patients often interned because stutterers, out of the canons of the right-thinking at the time, drunk or simply because of some inherited litigation.
The employees were 300 between doctors and nurses. It was located outside the town (about half a mile) because the insane people were object of shame and had to hide them. The patients were considered real laboratory guinea pigs without any rights: they suffered all kinds of abuse and many died of hardship.
Voghera Asylum Was Divided Into:
– Sex of patients (the female wing is still in action)
– Degree of danger: from the quiet / semi-quiet to the furious that were tied to the beds in circular rooms without edges: hence the name the round of furious
There were also defined suicidal / epileptic and semi-agitated / agitated patients
In the second half of the twentieth century there were no longer distinctions between sexes and this led to the emergence of different relationships between patients, including that of Luigina and Mario, who shared the same room.
The 28 day law was in force: as soon as the patient arrived here he was kept under observation for that period, the twenty-ninth the doctor decided.
In the 1970s, the practices were humanized and friendships were born between nurses and patients.
Links
No English subtitles available
Photos
Social Networks
Facebook Group URBEX 4 PASSION