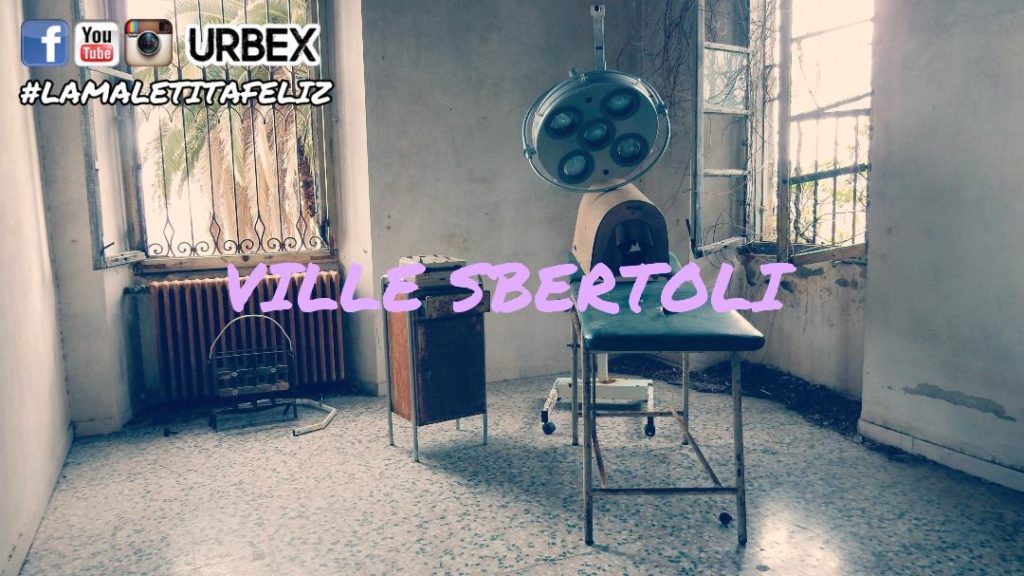 Finally, after a long time, I managed to explore a place for some time in my whistlist urbex: Ville Sbertoli.
History of Ville Sbertoli
Ville Sbertoli is a complex of 25 buildings called precisely villas (certainly more elegant and sweet of the term pavilions) founded in 1868 by Dr. Agostino Sbertoli, who wanted to dedicate this place to the care of his son with mental illness.
So their luxurious eighteenth-century villa became the hospital of the poor unfortunate where he never felt a stranger.
Dr. Sbertoli was strongly opposed to the use of force to treat the mentally ill: in fact he preferred moral therapy, which consisted in assigning them small jobs to make them feel useful.
Over the years, the number of patients grew so much that 25 other buildings were built.
Patients were subdivided according to the following categories:
– Sex;
– Social Class;
– Disease and severity: epilepsy, alcoholism, depression, madness, nymphomania, hypochondria.
This structure guaranteed a degree of confidentiality towards patients belonging to wealthy families.
Although moral therapy was strongly supported, electroshock was widely practiced, the machinery still present inside Villa Tanzi, the main complex overlooking the city, is witnessed.
In the main hall there was also an ancient piano, now thrown out by a group of vandals and hidden among the tall hedges of the garden.
With the closure of the mental hospitals, Ville Sbertoli, before being totally abandoned, has become a nursing school.
Recommendations
Ville Sbertoli has a guardian and the access is not immediate. Pay attention to some points in the structure.
Link
English Subtitles Available
Insights
Social Networks
Facebook Group URBEX 4 PASSION