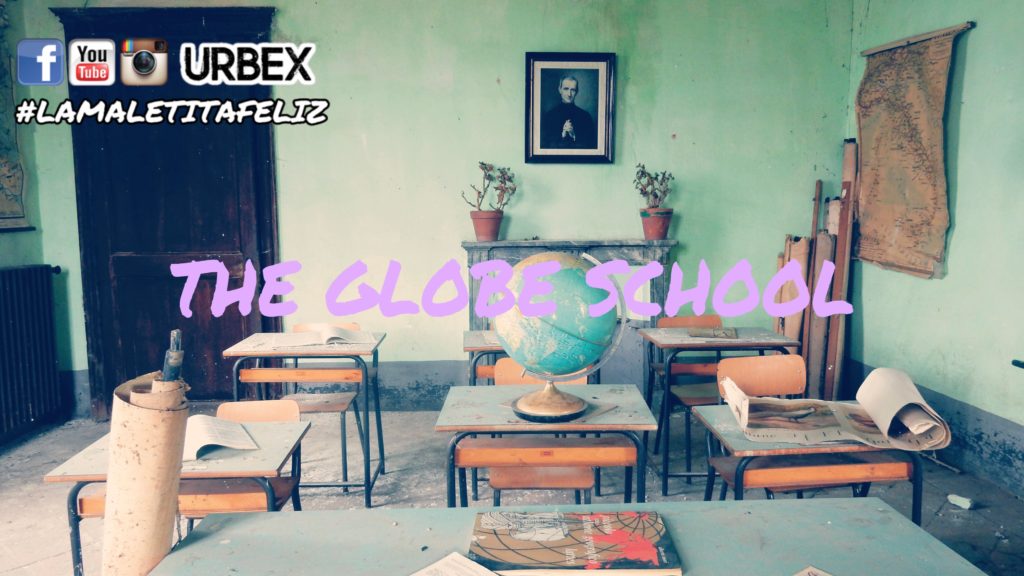 The Globe School
Hi there, in this urban exploration me  and the Pink Fluffy Unicorn will take you to The Globe School, a religious school abandoned for a long time. It is located in a very quiet town and from the outside it does not even look like a school.
I must admit that you have to climb a few stairs to reach the beautiful classrooms full of old books but  dirty with pigeon droppings. Needless to say that the room that made this building famous in the world of urbex is the classroom with the globe, now beautiful just to take pictures, since the electric wire has been cut and remains standing only miraculously.
Raising my head I realized that the ceiling has beautiful frescoes and it seems that time has literally stopped: who knows how many students have sat on these chairs to learn the lessons of teachers.
At the bottom there is an image of Father Murialdo, the founder of this ecclesiastical order, just to remember that it was to him that the existence of this school was due. The teachers were priests, I noticed from the drawing I found in a student's notebook.
In addition to this beautiful classroom I really appreciated the mini street signs in the next one, which were used during the lessons of civic education and a sign that read: "Time is a gift from God, do not waste it"; nothing more true.
Since I am very curious, I also went to the top floor, where I discovered that this abandoned school has become a pigeon cemetery: I found many skeletons scattered here and there. Poor birds have been killed by the poison coming from the black boxes distributed  everywhere. Unfortunately I could not gather much information about the school.
Reccomendations
To access the beautiful classrooms you have to go through a room full of mud, but the mission is definitely worth it. You have to come in from the back side of the building.
Link
As always, I leave the link video of the exploration, but also other insights at the bottom of the article:

Insights
Social Networks
Facebook Group  URBEX 4 PASSION