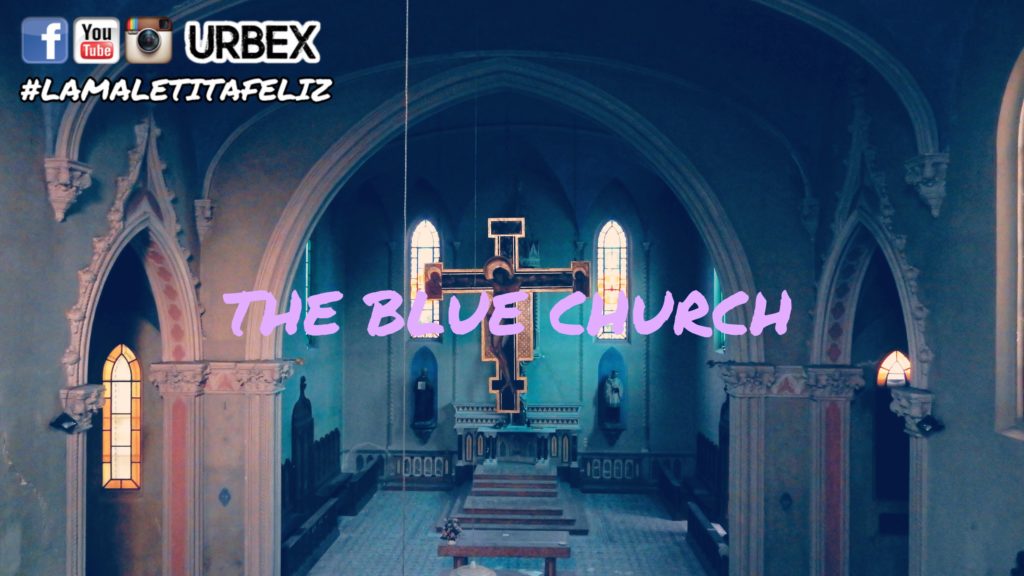 The Blue Church
Could I not go to one of the most popular destinations in the Italian urbex world? Obviously not! It is so named for the fabulous games of light given by the windows. Here is the exploration of the Blue Church, which is part of a complete Jesuit seminar abandoned.
Story Of The Blue Church
The building was built in the 15th century because the Virgin appeared to a little shepherdess. The church and the seminary continued their activities until the Napoleonic period: the first fell into disuse, while the seminary became a college until the 19th century, when it was abandoned. After a short time the complex fell into disrepair, the church collapsed and was rebuilt in neo-Gothic style in the 30s. The same fate also touched the seminary, which in the 60s was converted into middle school and then stopped its activity 20 years later for the little student turnout. After a short period of neglect, the college became a police school and then returned to disuse shortly before 2000.
The Blue Church Now
Currently the structure is for sale, but given the extensive damages I do not think it is ever bought because the costs for the restructuring would be really very high. A pity more than anything else for the church, as it has suffered several damage by a group of Satanists.
Recommendations
Since it's for sale, be very careful not to let you see entering because the neighbors are very cautious and tend to call the police very easily (the owners are pretty strict). I suggest you to  park your car not so close to place and not to bring too many people with you.
Link
English subtitles available
Insights
Social Networks
Facebook Group URBEX 4 PASSION