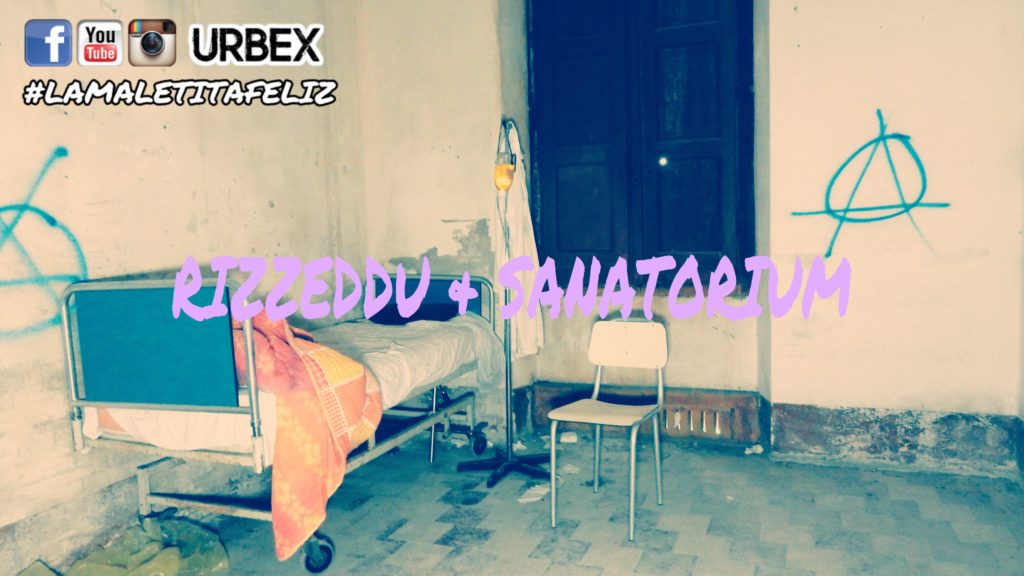 Rizzeddu
If you think that Sardinia was just a happy island made of white beaches and transparent water
you're wrong, because here there is still a dark side called Rizzeddu.
Although most of this impressive structure and the respective insights have been redeveloped, in the final part is present an abandoned building hidden by an imposing wooden door that foreshadows something truly disturbing: the abandoned men's pavilion.
Once you have crossed the heavy door you are greeted by a thick vegetation that hides a dangerous building to which you enter without too much difficulty.
During the exploration on the first floor we were accompanied by an insistent shower due to a loss of water from a broken pipe.
Story Of Rizzeddu
The Rizzeddu was one of the largest asylums in Sardinia: it was inaugurated in 1904 and took its name from the area in which it is located.
In the 50s,  in the full performance of his activity, arrived to host up to 1200 patients, who were subjected to the most cruel treatments like electroshock, sedations, etc.
Patients were distinguished in quiet, agitated and dirty, appellants subsequently abandoned.
This asylum continued its activity until 1998, then most of its buildings were redeveloped to become
health districts, clinics, an avenue, a police station, two high schools and the new headquarters of the INPS.
It is not as big as the asylums I have visited, but its moldy walls transmit great anxiety and anguish.
The star of  Rizzeddu is a bed with a still full drip nearby, maybe it's just a preparation
made by some urbex, but it is really successful.
This place has been on my list of abandoned places to visit for a long time and finally thanks to Daniele from Sardinia Urbex managed to explore it.
But my dear fellow urban exploration gave me a nice surprise: a brief visit to the nearby sanatorium, once used for treat tuberculosis.
It was founded in 1931 and remained active until the 90s, when it became an outpatient clinic.
Currently many rooms and the chapel are used as deposits of all the material that is no longer needed and archives.
Link
Insights
Social Networks
Facebook Group URBEX 4 PASSION