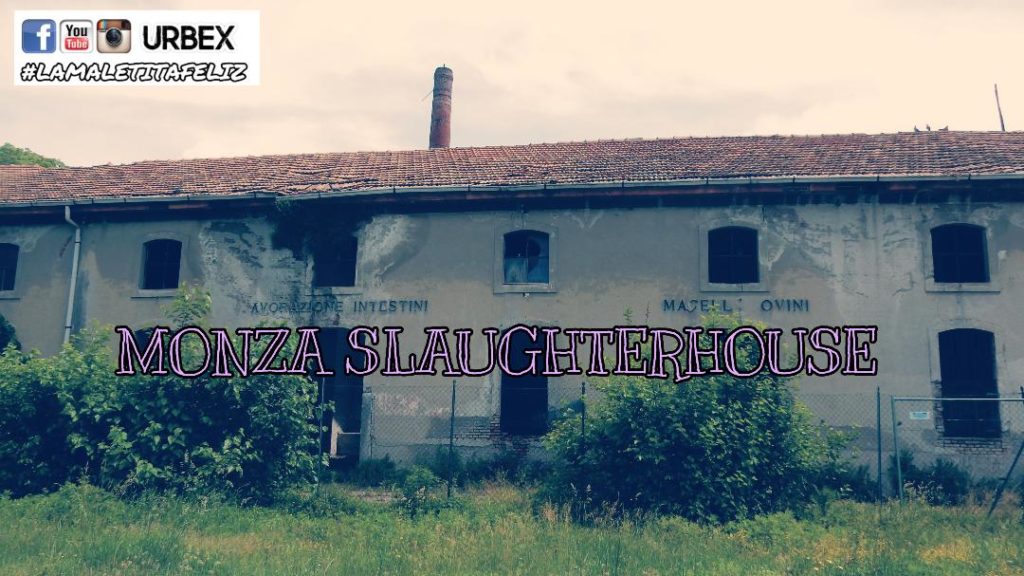 Hi! In this exploration I take you to the abandoned slaughterhouse in Monza, an abandoned place that was an important reference point for the city until the early 1980s.
Abandoned slaughterhouse in Monza
This huge area, whose surface extends for 44 thousand square meters, is divided into three parts:
1. fruit and vegetable market
2. cattle market
3. slaughterhouse.
It was inaugurated in 1906 and until the early 1980s it was an important point of reference for many Lombard breeders, who traded horses, calves, pigs and sheep.
Fruit and vegetable market
I think that the area of ​​the  fruit and vegetable market is full of photographic ideas, starting from the sheds and the large amount of scales, some of which are very starat or even not functioning.
Cattle market
At the  livestock market, both the water troughs of the animals and all the metal structures to which they were tied are still visible.
At a major trade fair in the sector, canopies were installed in 1911 to protect them from the sun.
Currently this area has been used as a feline colony and it is therefore possible to meet many nice cats.
Slaughterhouse
In this area there are buildings where animals were slaughtered and are located in the immediate vicinity of the Villoresi canal both to facilitate the disposal of waste and to ensure more hours of illumination for operators.
A snowfall in 1985 caused the roofs of the buildings where cattle and pigs were slaughtered to collapse, which were also nicknamed cathedrals because of their particular architecture.
The dilapidated buildings have been made safe, while the main one has been redeveloped by the Municipality of Monza.
Recommendations
Explore the slaughterhouse but do your own business. I won't add anything else.
Photos
If you want to see my photos click here
Link
Social networks
Facebook Group URBEX 4 PASSION
Tik Tok & Twitter La Maletita Feliz