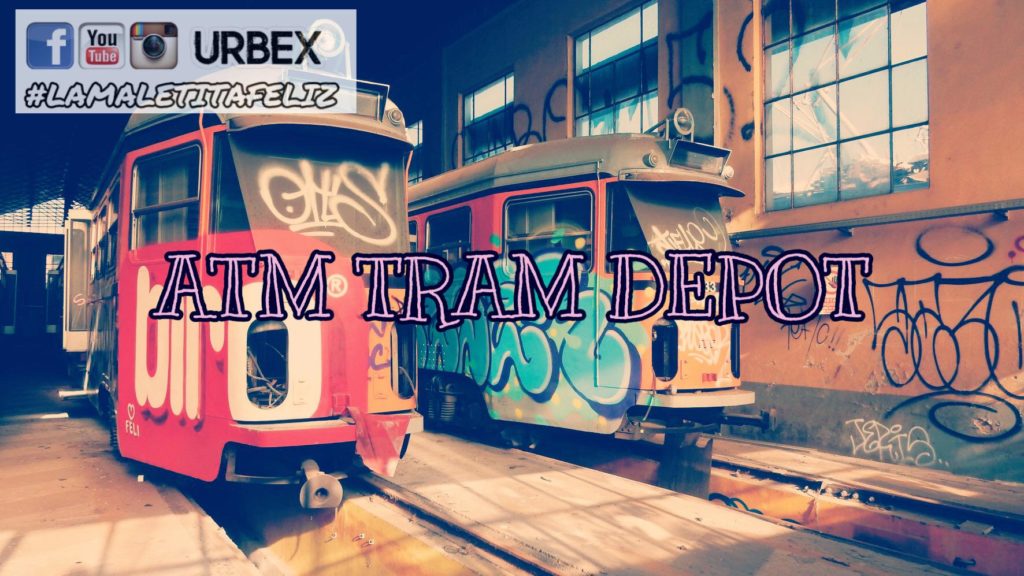 Hi there! In this urban exploration I take you to a real open-air museum, that is an abandoned ATM tram depot located a few kilometers from Milan.
I didn't go alone, but I brought with me the guys from BEATBOX Vintage, who have both an online clothing store and a YouTube channel.
At the beginning they were a little wary (especially Simone), but after a few minutes they got more passionate than me and asked me to bring them to urbex again.
ATM tram depot abandoned
In this abandoned ATM tram depot, closed in 2011, there are 42 trams, some of which are real historical finds, just think of the Gamb del Legn and Littorina, which made a great contribution to the Italian industry of that period.
In addition to transporting thousands of people every day, these trams served to displace citizens who were preparing to escape from the bombings of the Second World War.
Abandoned ATM tram depot and street art
This place almost forgotten by everyone, in addition to being an accumulation of brushwood and asbestos, has become the favorite destination of many writers who have given vent to their creativity, creating beautiful and very colorful pieces.
I confess that I had a lot of fun browsing through the various writings and drawings, especially those that are inside the covered warehouse (to enter you have to climb over, but it's really worth it).
Petition Let's save the tram!
Since the owner of the area wants sell it as soon as possible and therefore wishes to get rid of the trams, an online petition has been launched to save them, here is the link
https://www.change.org/p/atm-informa-salviamo-il-tram?use_react=false
Recommendations
To explore this place you have to climb over a pretty high wall (at least for me who is 1.50 tall) and enter through a broken net. You have to pay attention to the owners of the gardens, but if you approach them politely they don't make a fuss.
We shouldn't forget that there is also a feline colony here, so please be respectful to the cats that will cheer up your urban exploration.
Links
For this abandoned place I shot two videos: an urbex and a vlog where the guys from BEATBOX Vintage take photos for their online catalog.
Social Networks
Gruppo Facebook URBEX 4 PASSION 
Tik Tok & Twitter La Maletita Feliz