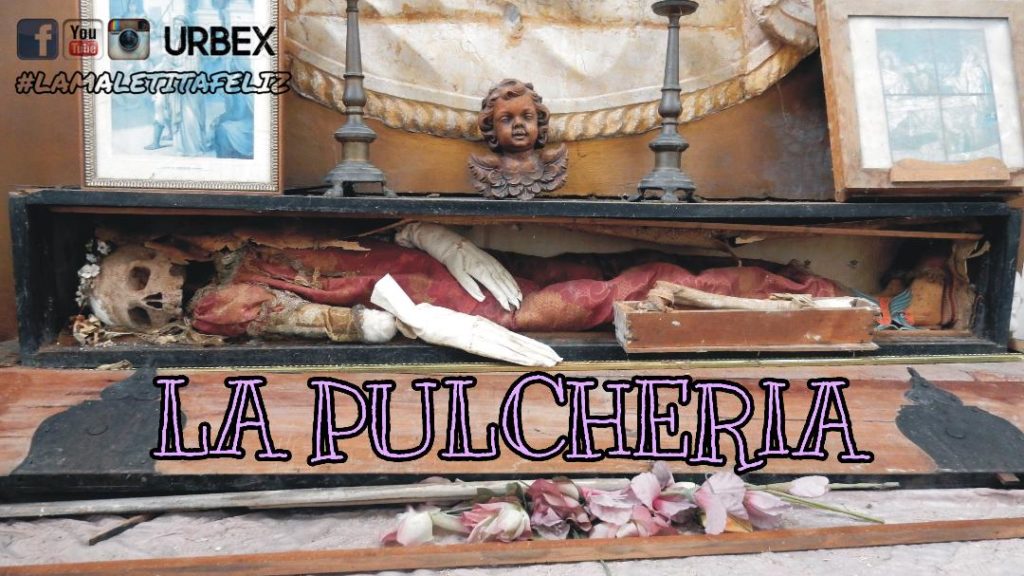 Hi! In this exploration, I take you to a horror film place, the Saint Pulcheria church and the home for the elderly located just a few meters away.
La Pulcheria
Pulcheria is a holy martyr and her remains are kept inside this small church.
His remains were taken from the Roman catacombs of Santa Priscilla in 1671 and kept inside this place.
It must be pointed out that the body is not 100% true bones, as over the years not all have been perfectly preserved; for example, the skull has been rebuilt and is supported by wooden temples.
The gloves are lined with cushion padding, while the feet are false (the dimensions are too small to be real).
The Shelter of Darkness
Next to the church of La Pulcheria there is an equally creepy building, namely the shelter of darkness.
The facade of this seventeenth-century house is very reminiscent of that of the Addams family or of some other evil witch and the interior is certainly not reassuring: cots still perfectly aligned as if they were waiting for the return of the guests, who have however reached the holy martyr.
Who commissioned the construction of this sinister house remains a mystery and even though I know the names of the different owners, I prefer not to reveal them for privacy reasons and not to facilitate my haters.
Going upstairs the strong stink of the guano of pigeons is getting stronger and stronger, so much so that I have to do the shooting and take pictures quickly.
Recommendations
The place is very isolated and if it rains I suggest wearing a pair of shoes. To avoid the moat, I preferred to climb over the gate.
Link
Photos
If you wanna give a look to my pics click here
Social Networks
Facebook Group URBEX 4 PASSION
Tik Tok & Twitter La Maletita Feliz