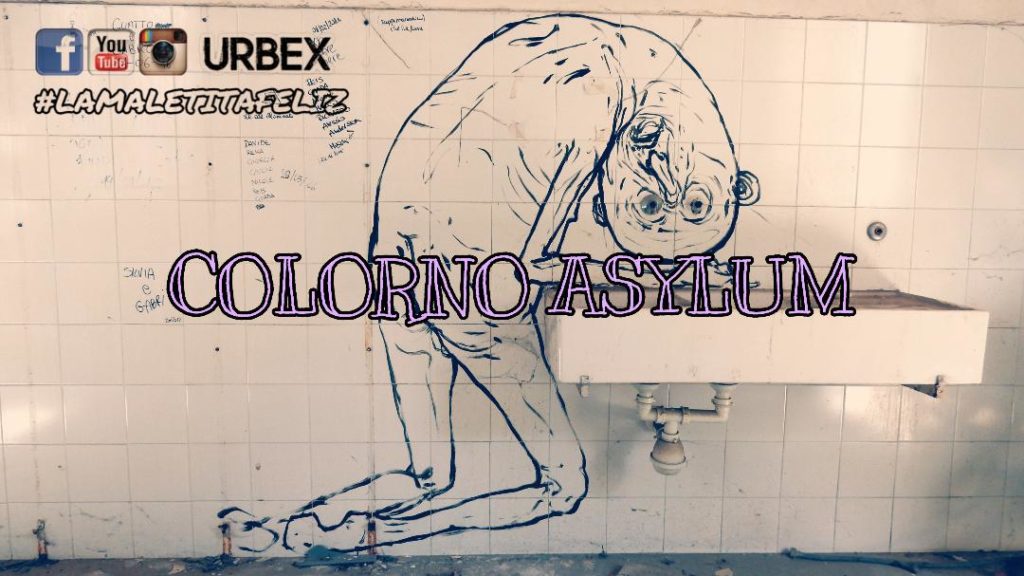 Hi there! In this urban exploration I'll take you to Colorno Asylum, where I stayed about 4 hours.
Colorno Asylum Story
The venue of the Colorno Asylum was transferred here in 1873: part of the Ducal Palace and of the former convent of San Domenico were in fact adapted to the new intended use.
The conditions of the rooms have always been very bad until the 1960s, when Mario Tommasini was personally involved in improving them.
Mario Tommasini was the provincial councilor for Health and Transport.
Colorno Asylum Patients
Before the intervention of Tommasini the conditions of the patients were almost equal to a prison, just think of all the windows with railings, the rooms were poorly heated and overcrowded and the barbarous treatments such as electroshock, straightjackets and so on were applied every day.
In addition, nurses were hired for their physical strength rather than for their professionalism, as they had the task of inflicting corporal punishment on patients.
Their number was then much lower than that of the patients and this made the situation even worse.
Those who entered here, more often than not, died here and a good percentage of people had no mental pathology, but they were socially outcasts like children left orphans or alcoholics.
In one of the courtyards it is still possible to find some drawings made by them when the psychiatric hospital was still in operation.
Colorno Asylum Changes and Closing
Since 1970, many patients have been discharged to be reintegrated into society and the world of work, so much so that 250 apartments were set up for them and allocated monthly subsidies.
Colorno Asylum Street Art
Colorno Asylum has also become famous for the murals created by two street artists, one Brazilian (Herbert Baglione) and one Italian (NemO's).
They depict the tormented souls of patients, intent on escaping from this place of suffering.
Unfortunately, not all the inhabitants of Colorno have appreciated this initiative; some even opened a petition against Herbert Baglione, as, according to them, guilty of having defaced the walls of a historic place, but  everything was forgotten and these works are a highlight of these walls of despair.
Colorno Asylum Underground
After a flood in 2018, the undergrounf of the Colorno Asylum were invaded by water and mud, which, after drying, created an unusual crackle effect for the whole floor.
Recommendations
I found all the broken entrances (I entered from the back of the Ducal Palace and crossed the park), but it is necessary to be silent, as some areas of the asylum are on the street.
When you go into the basement you have to be careful not to take the exit that leads to the active part so as not to be discovered by the nurses.
Link
Photos
If you wanna check my pics out click here
Social Networks
Facebook Group URBEX 4 PASSION
Tik Tok @lamaletitafeliz